OMG OMG OMG I am now dancing around my kitchen like a mad man .
So this is me when i hit my first follower
this is me after my 145 follower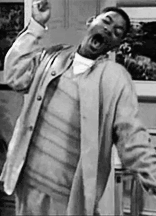 This is me now
So all I wanted to say was thank you to my beautiful followers you are so amazing and everyday when I see my blog grow because of you guys I am soo
FUCKING HAPPY
. you guys like serious make my day like all the time so just thank you !!!!